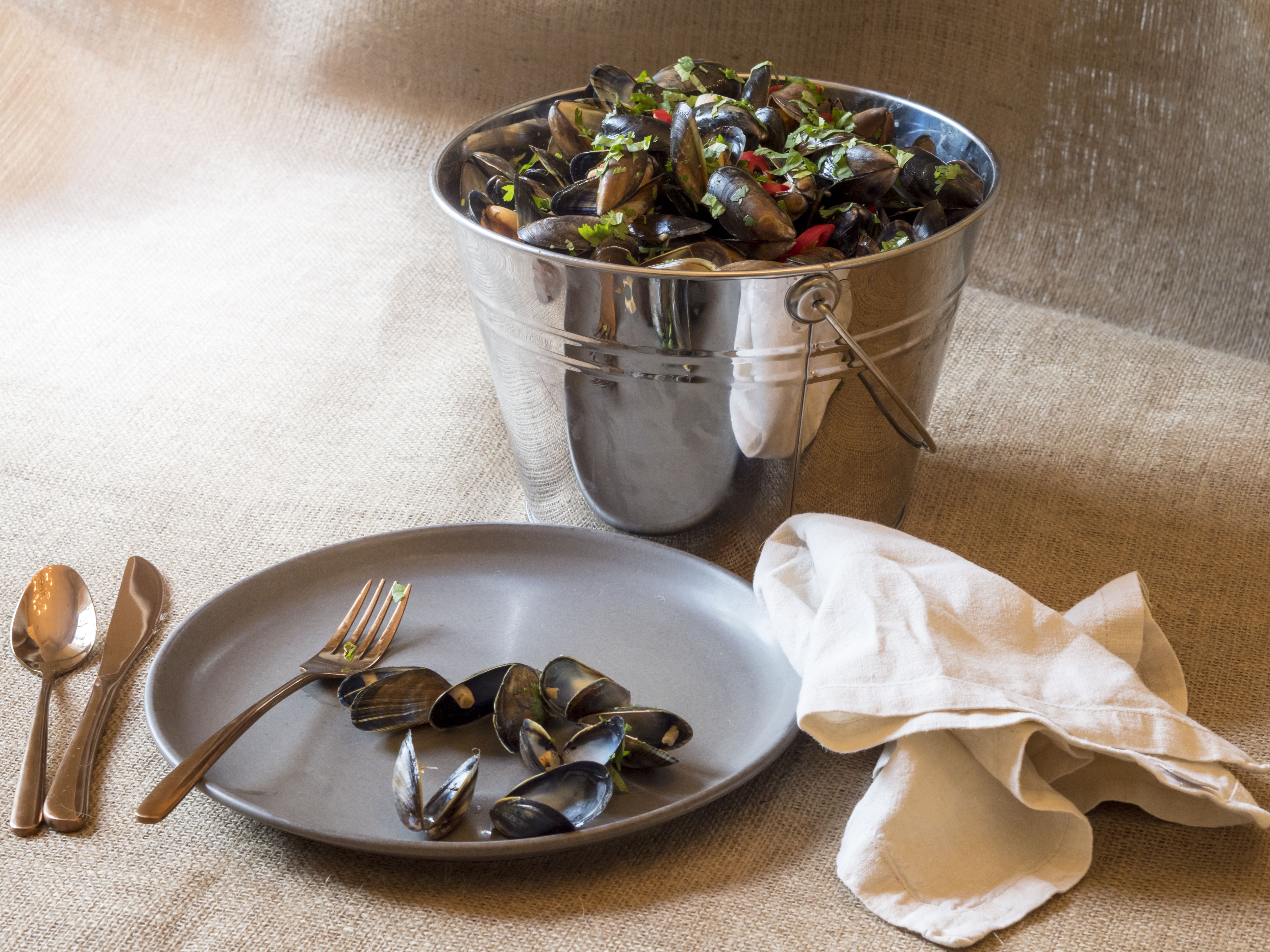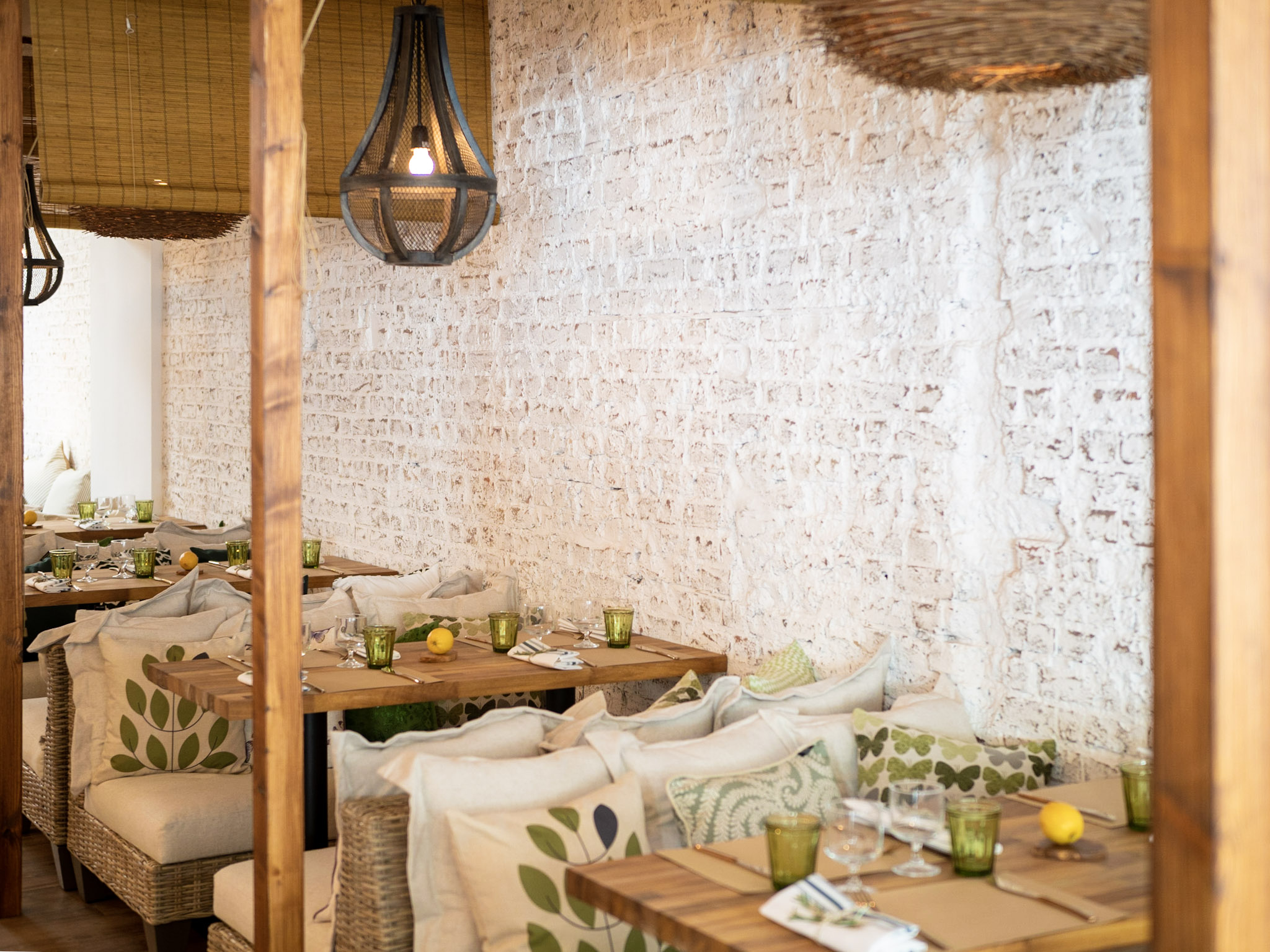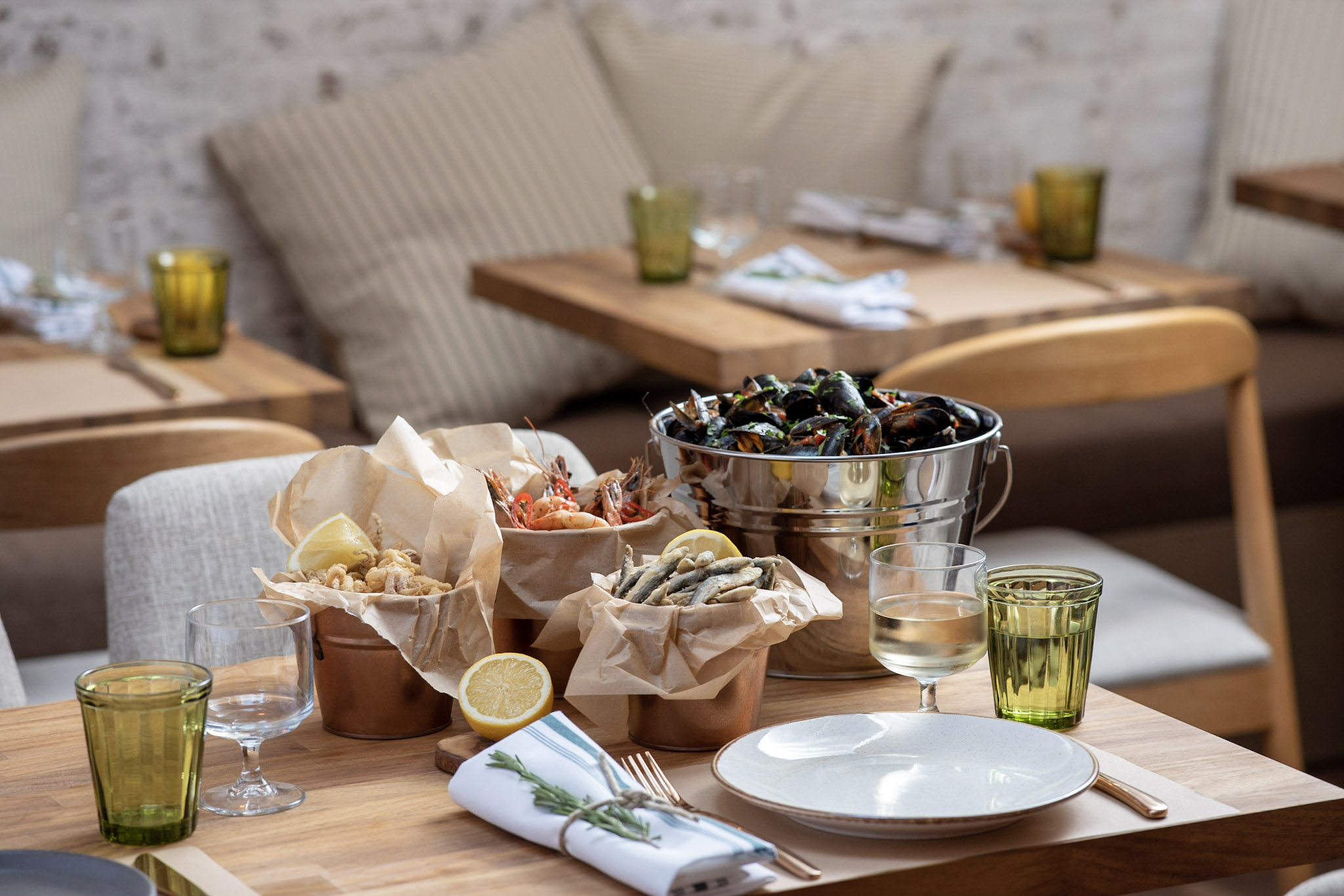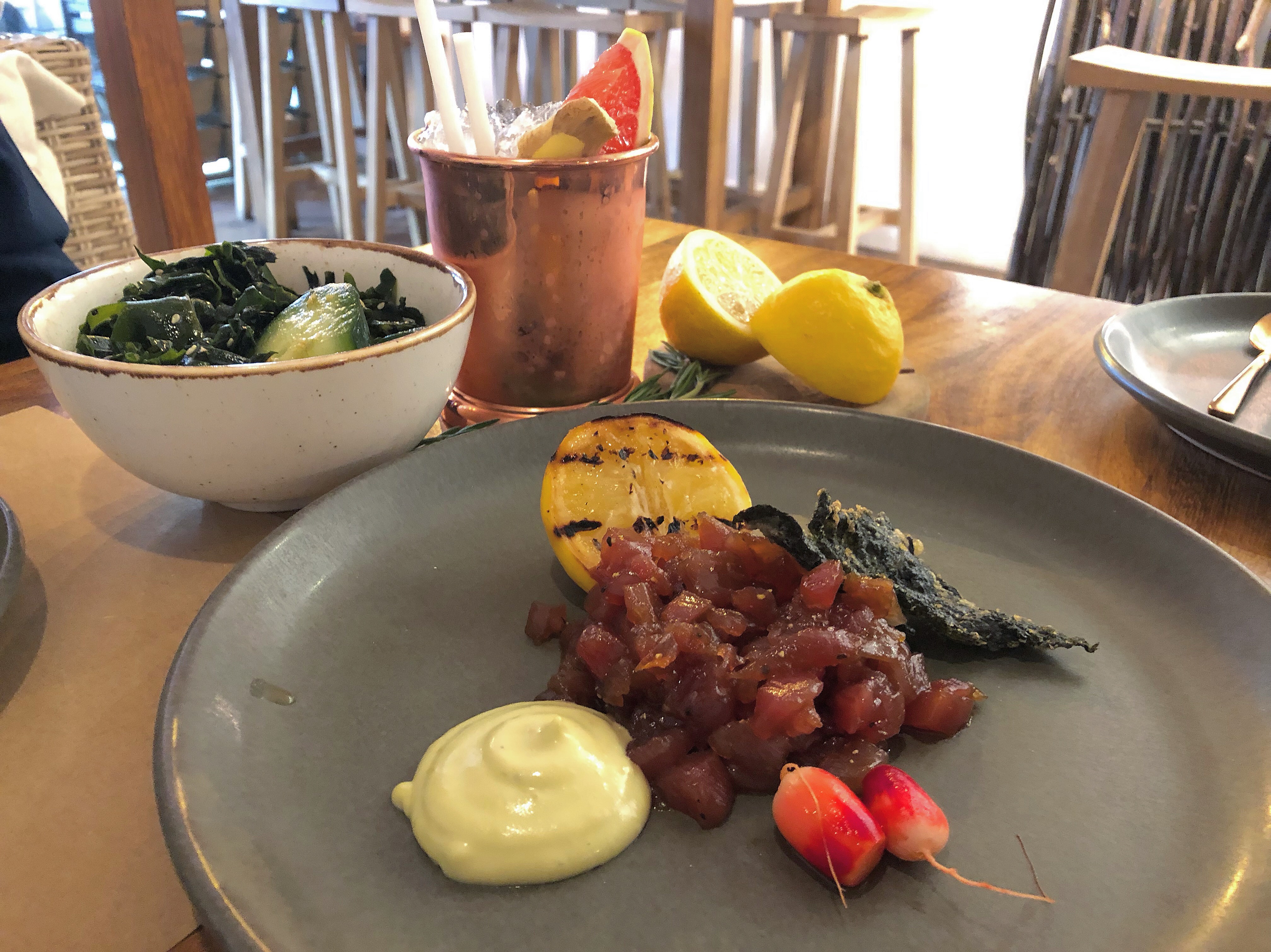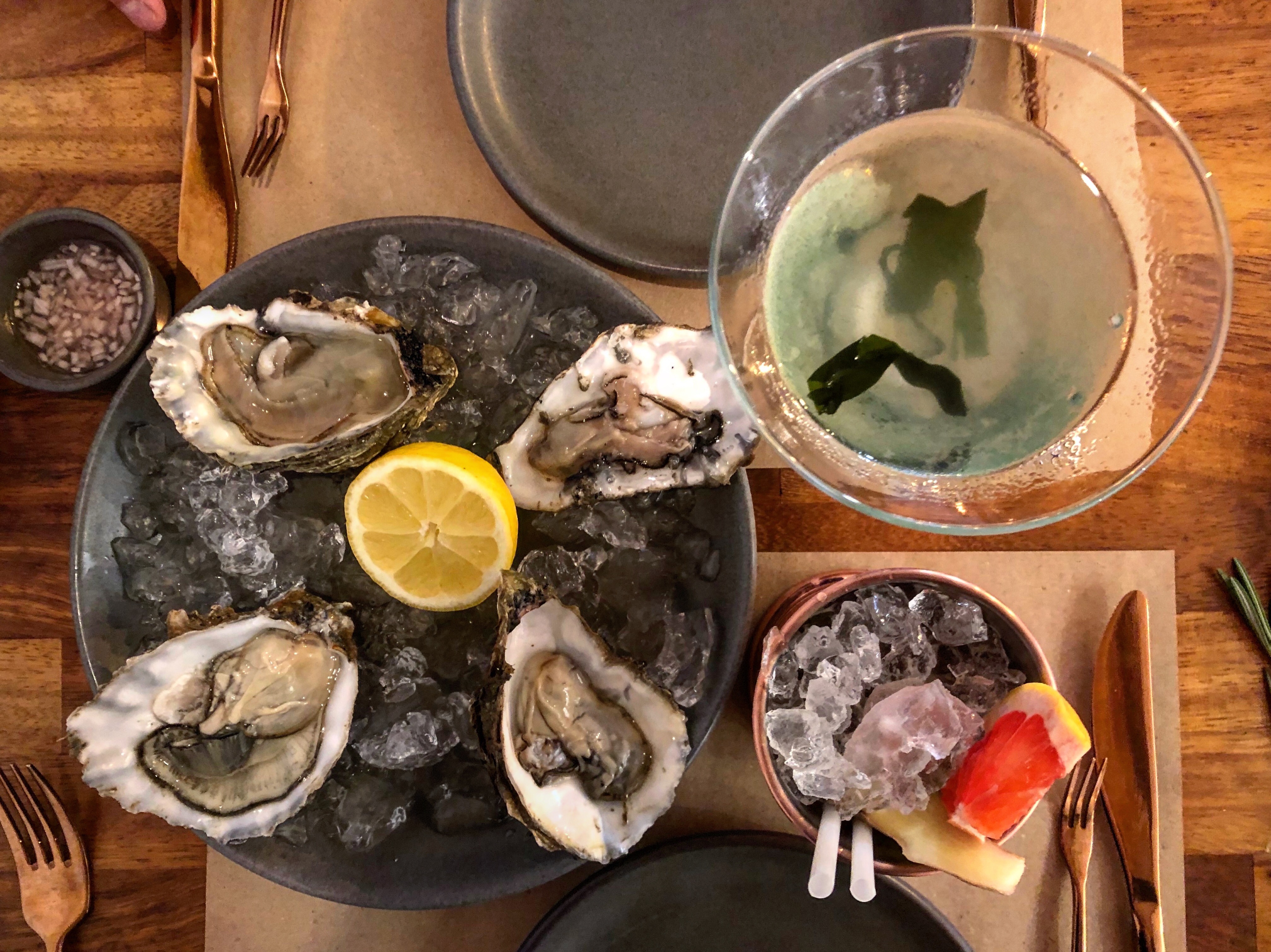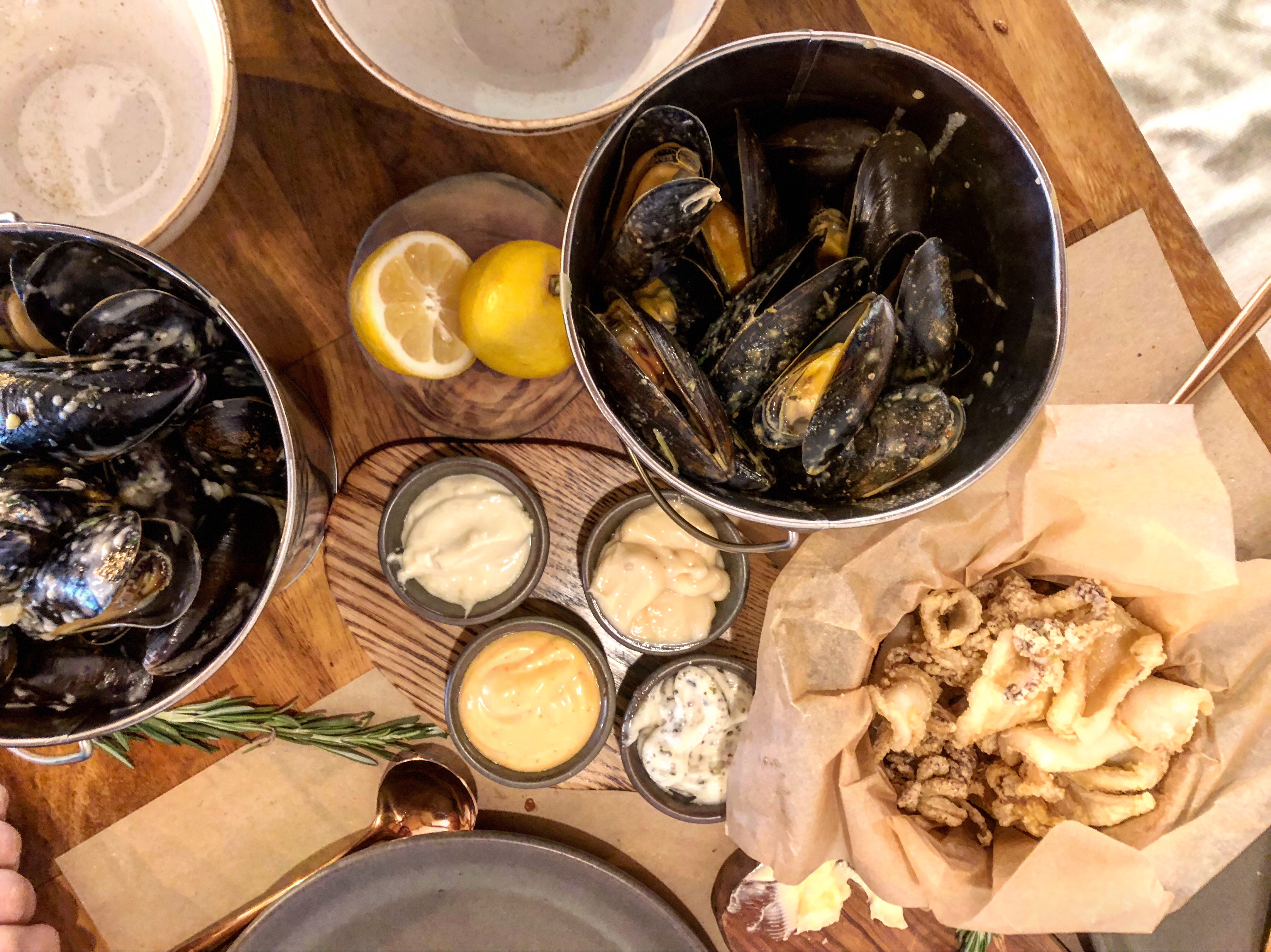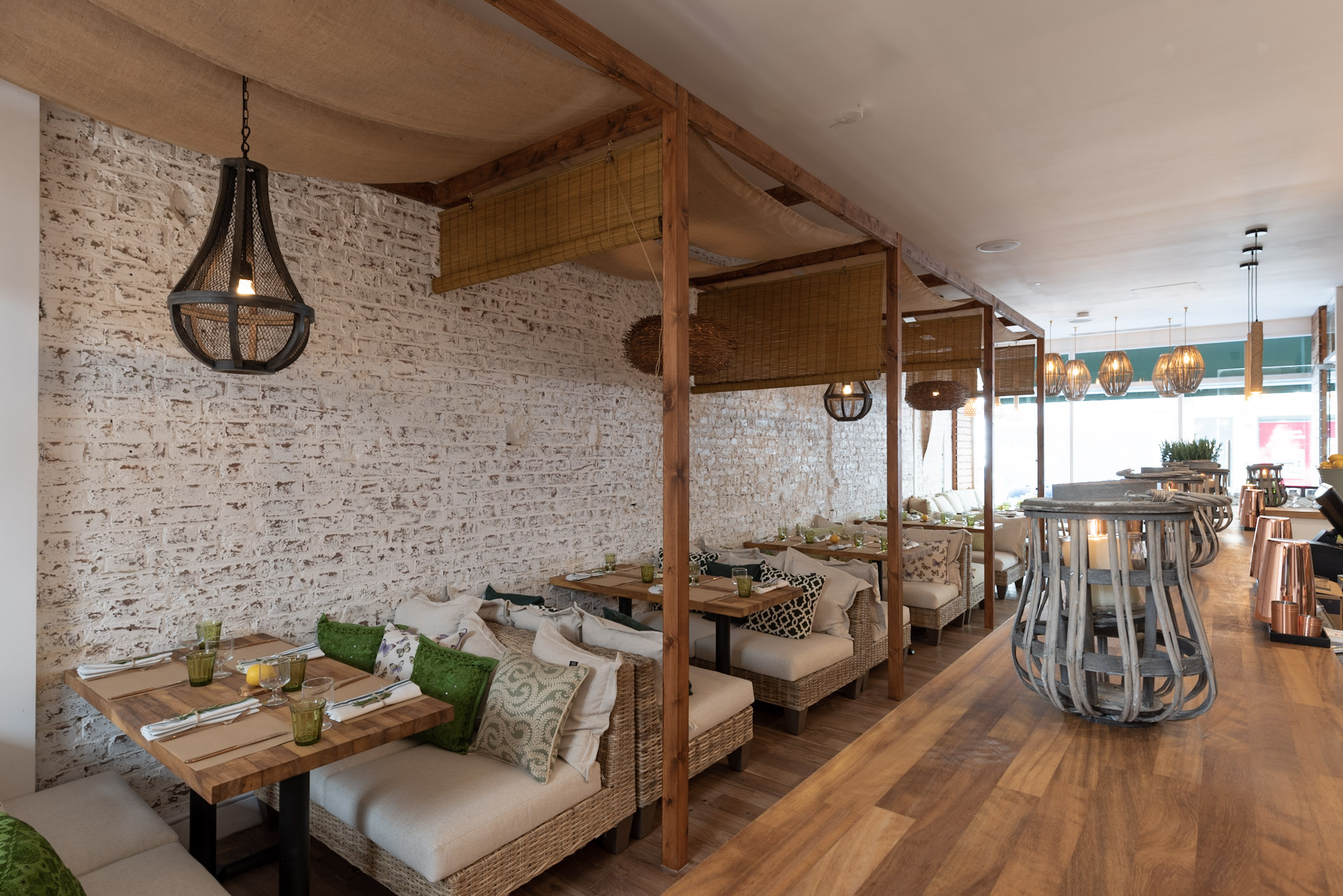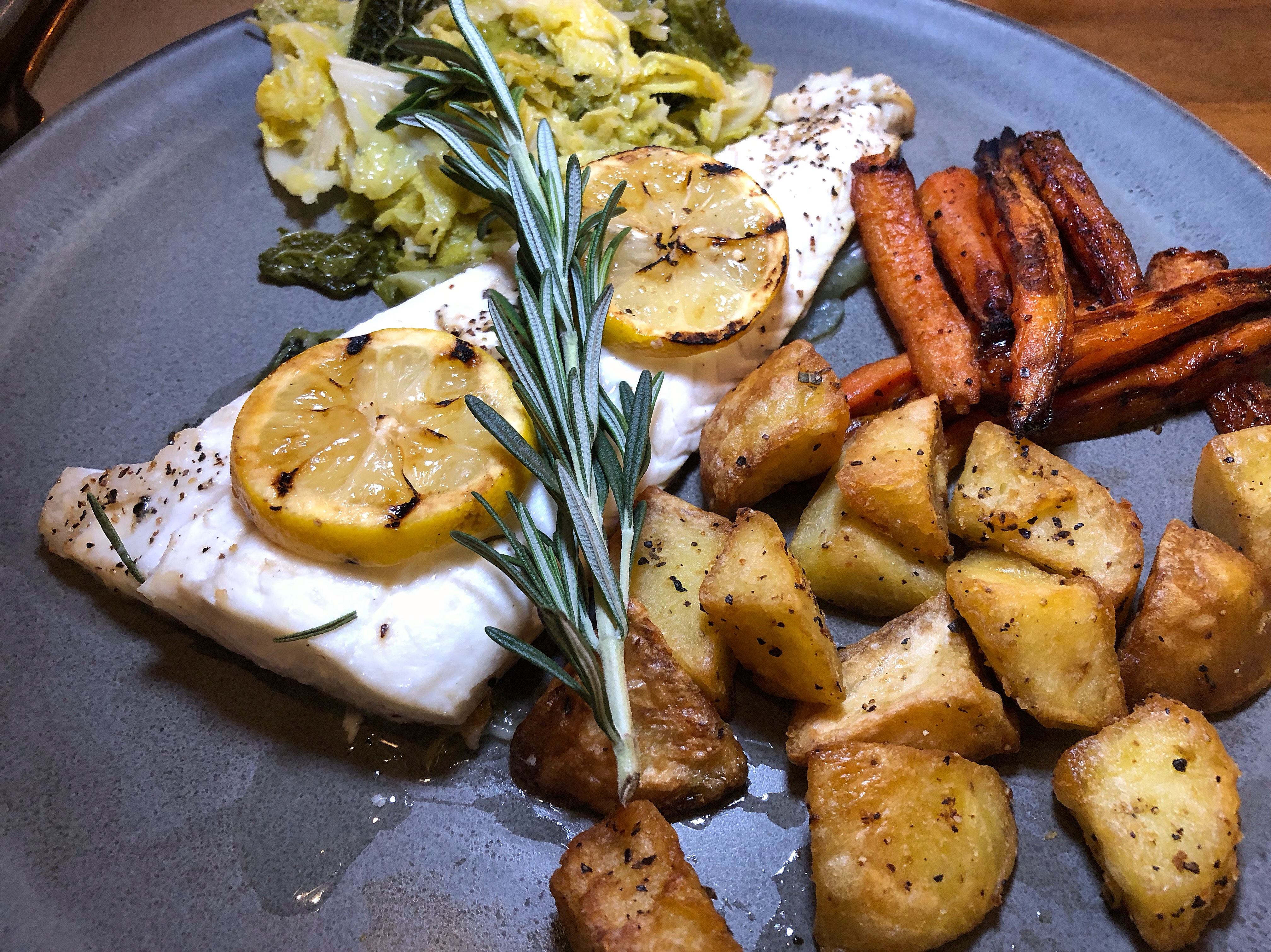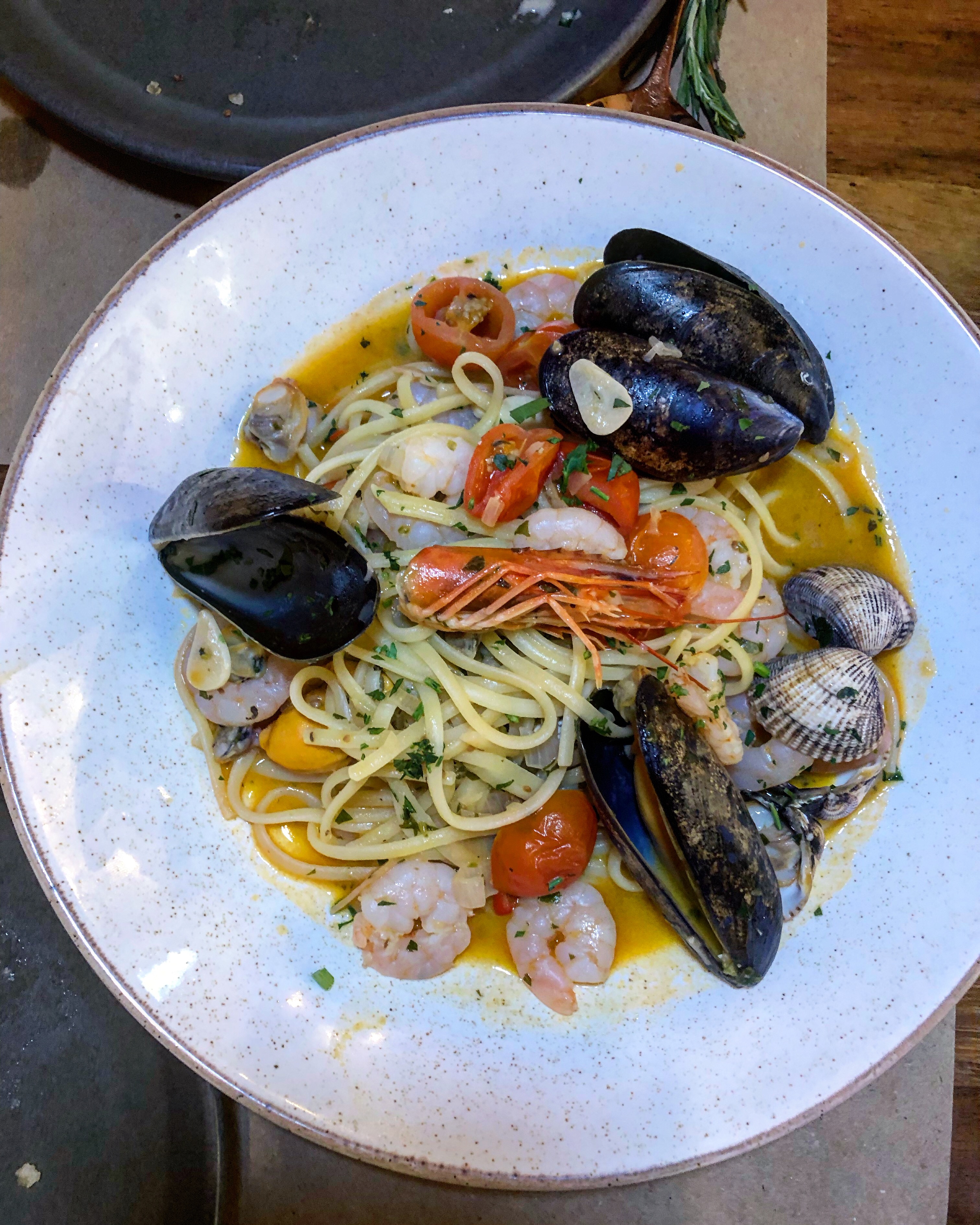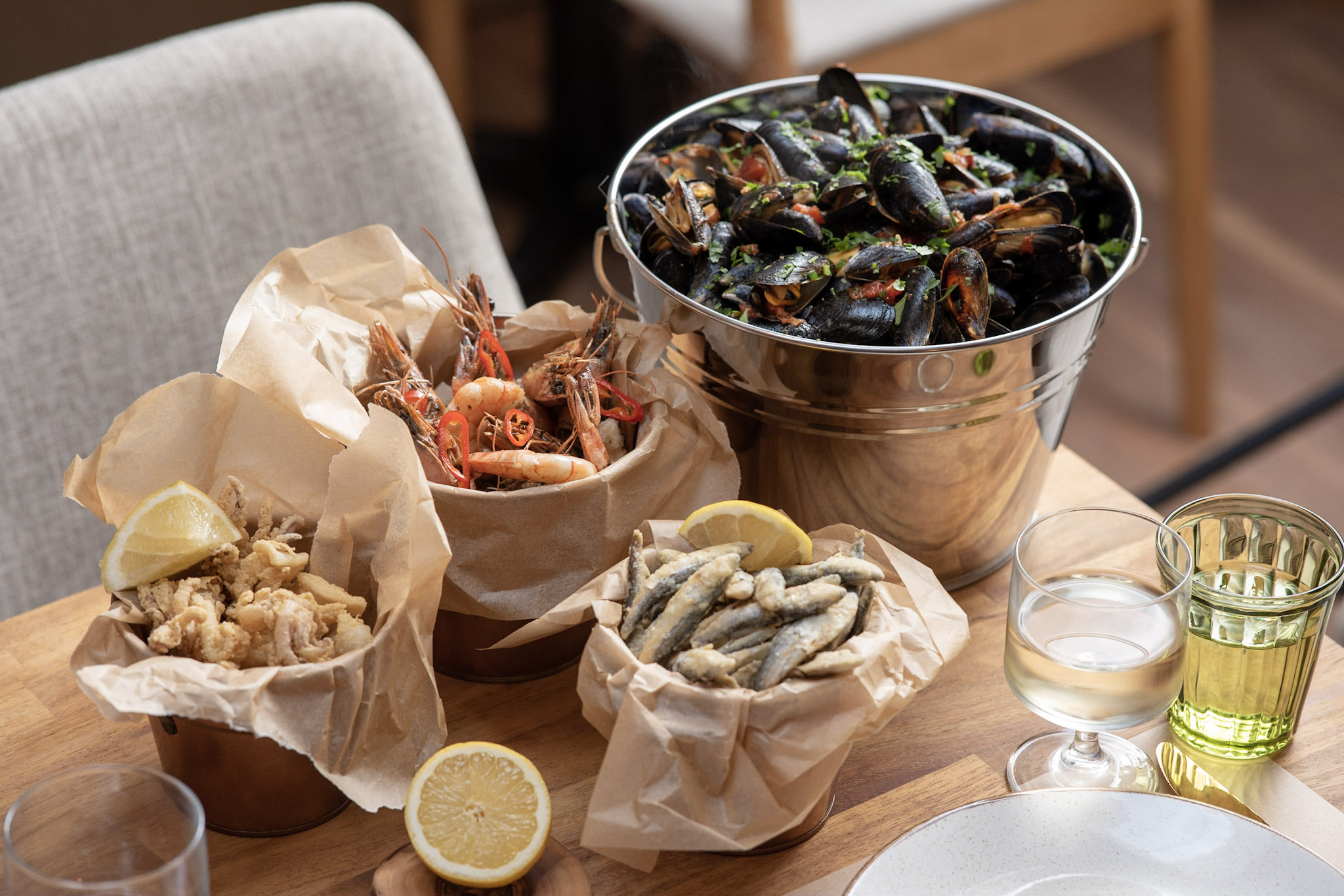 Calling all seafood lovers to Bucket on Westbourne Grove, just a short walk from Notting Hill Gate station. Bucket is a sustainable seafood restaurant and bar serving seafood by the bucketful to evoke memories of the seaside.
The 78-seater offers natural hues and textures with laid-back vibes and boho booths perfect for food sharing and tasting. The rustic and yet elegant Bucket, offers our favourite recipes with a twist in a fresh and simple style. To complement the stars of the sea there is an impressive list of side dishes and an extensive offering of seasonal specials. Bucket offers a warm and relaxed hideaway for all seasons.
As well as the buckets, which includes calamari, prawns, whitebait and Crudités prepared in a number of different styles, another Bucket speciality is its rustic boards of grilled fish and meat served with a signature house sauce.
Signature cocktails and house wines are on offer, as well as a small list of international wines selected to go well with the menu.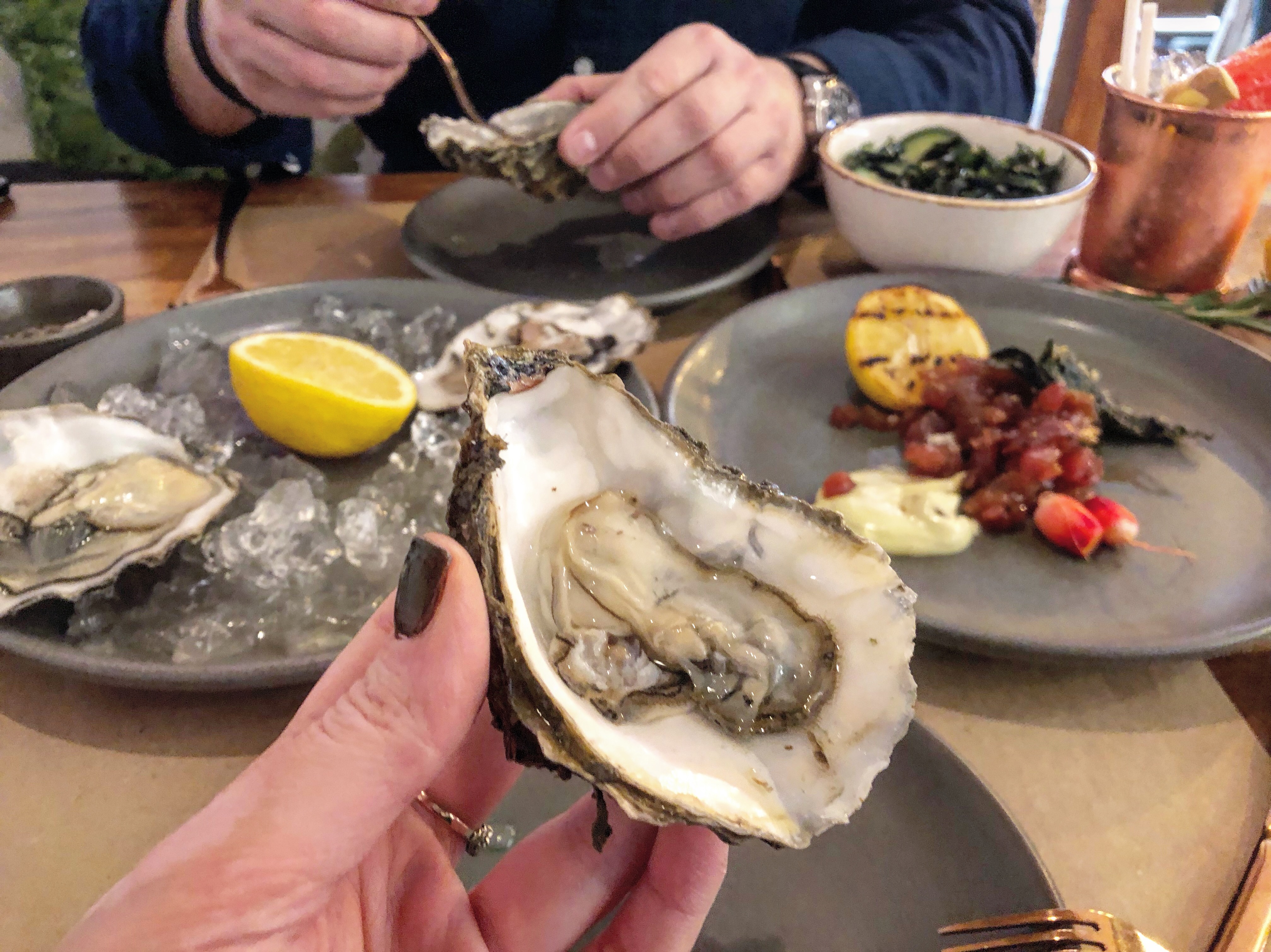 On entering, my husband and I were shown to our rustic booth offering both privacy and a large table for sharing a selection of dishes. As a true seafood lover I was ecstatic to be reviewing Bucket and couldn't wait to dig in. For starters we were served the deliciously fresh tuna tartare with pickled radish, avocado mayo and seaweed crisps and oysters with a selection of vinaigrettes. To go along with our feast we ordered a cocktail for him, the Seaweed Martini Hendrick's with St-Germain, seaweed, sea algae and cucumber and cocktail for me the Ginger Monkey with Monkey Shoulder, pink grapefruit, lime and ginger.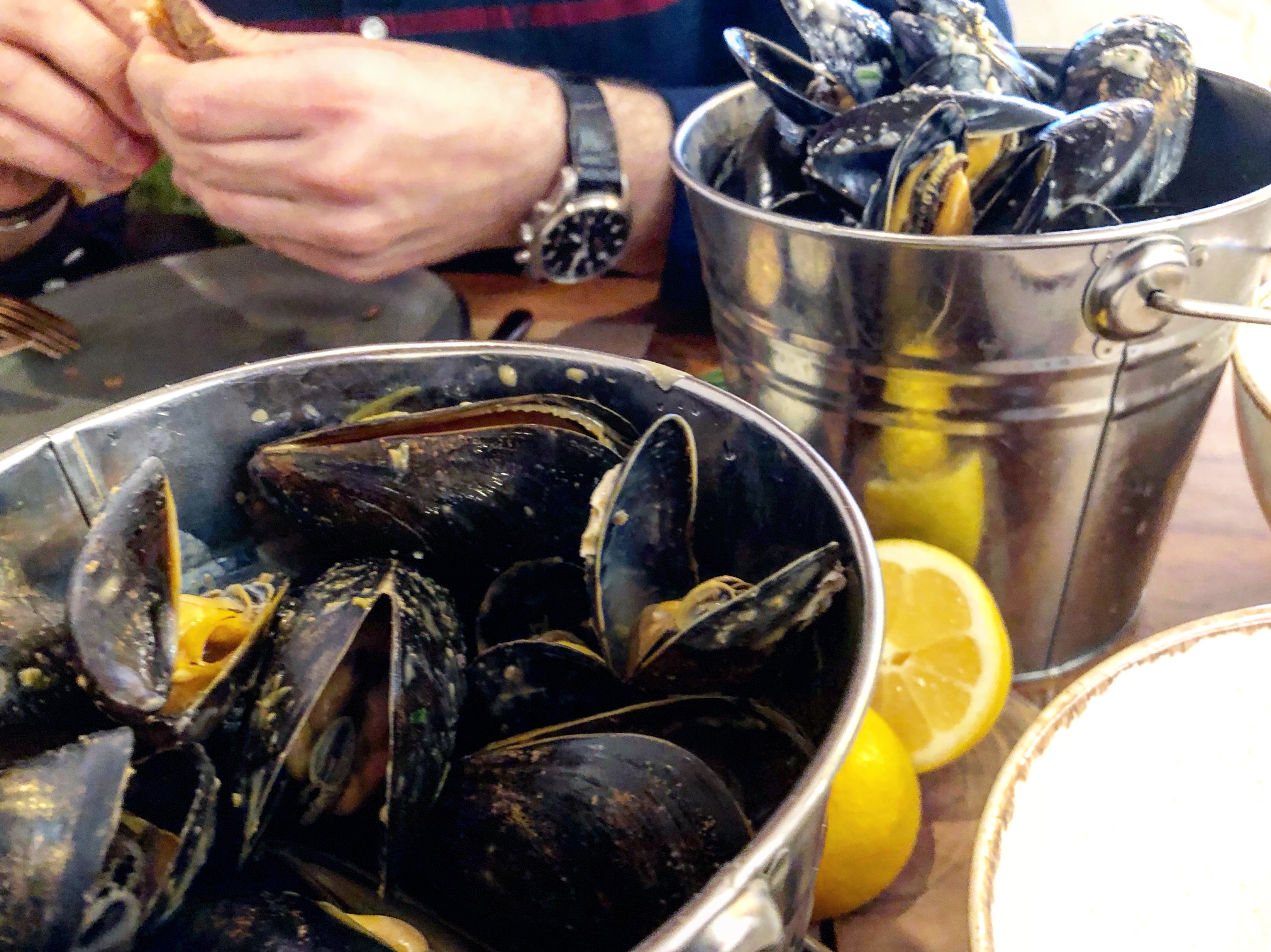 Buckets, buckets and buckets....
Buckets of mussels are offered with a choice of four distinctive sauces: coconut chilli, lobster brandy, Nduja and classic white wine. Struggling to pick one flavour we opted for a small bucket of mussels with white wine, garlic, parsley and cream and another of Nduja, herbs and cream. The Nduja mussels offer a new take on mussels with spiced herbs whereas the white wine, garlic, parsley mussels stay true to the classic dish we all know and love.
We couldn't resist not trying the calamari, so we ordered a starter bucket served with six sauces: Citrus mayo, Roasted garlic aioli, Sriracha mayo, Tartare sauce, Seaweed mayo and Red pepper. As a side to our buckets we ordered the refreshing Seaweed and cucumber salad with sesame seeds.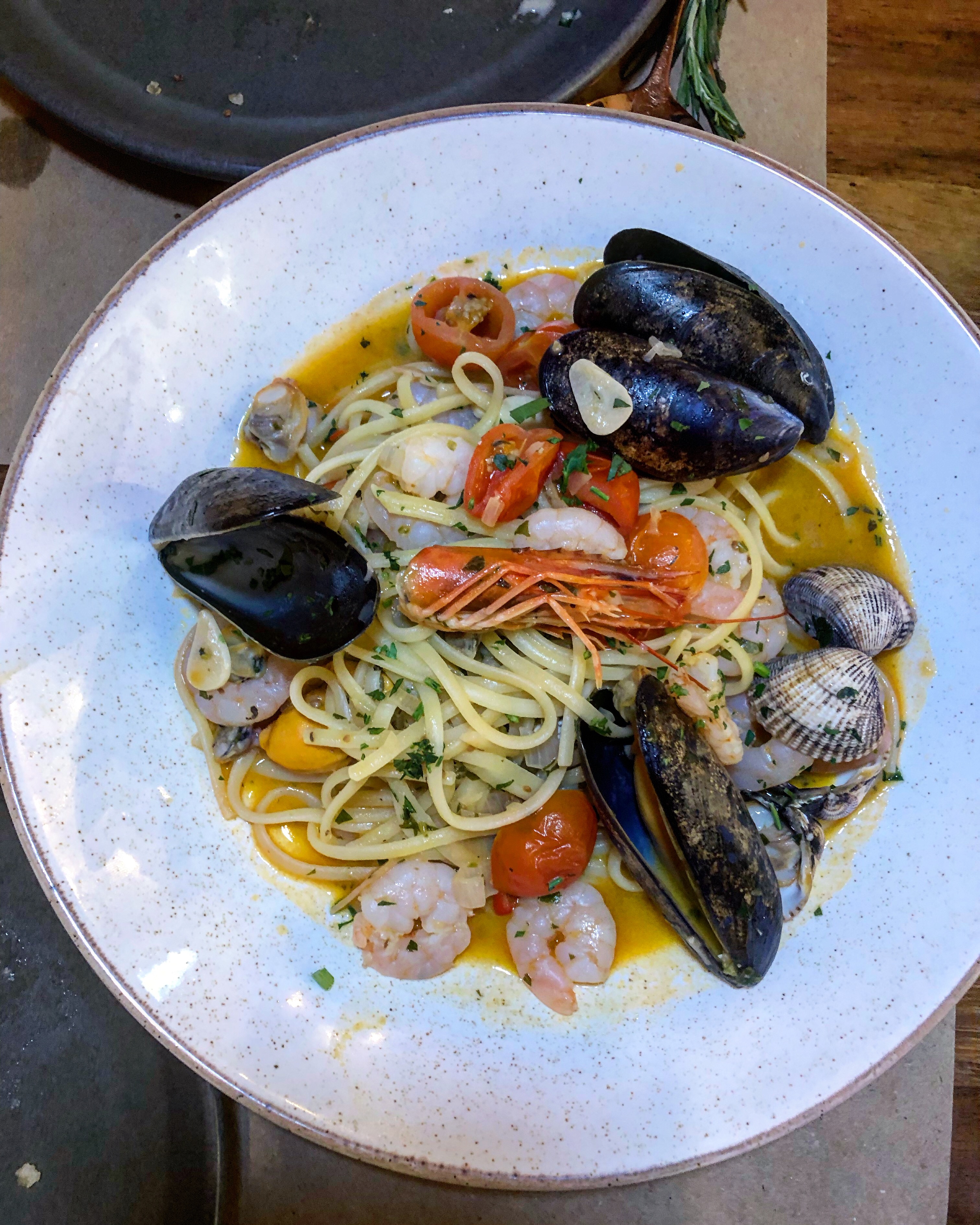 For the main event, we ordered the Big Fish Sunday and the Seafood Linguine. The Big Fish Sunday is the ultimate fishy roast boasting the oven baked halibut with lemon and rosemary, served with rosemary potatoes, honey glazed carrots and sautéed cabbage. A sunday roast I would always vote for.  Both the Big Fish Sunday and the Seafood Linguine are rich in colour and flavour.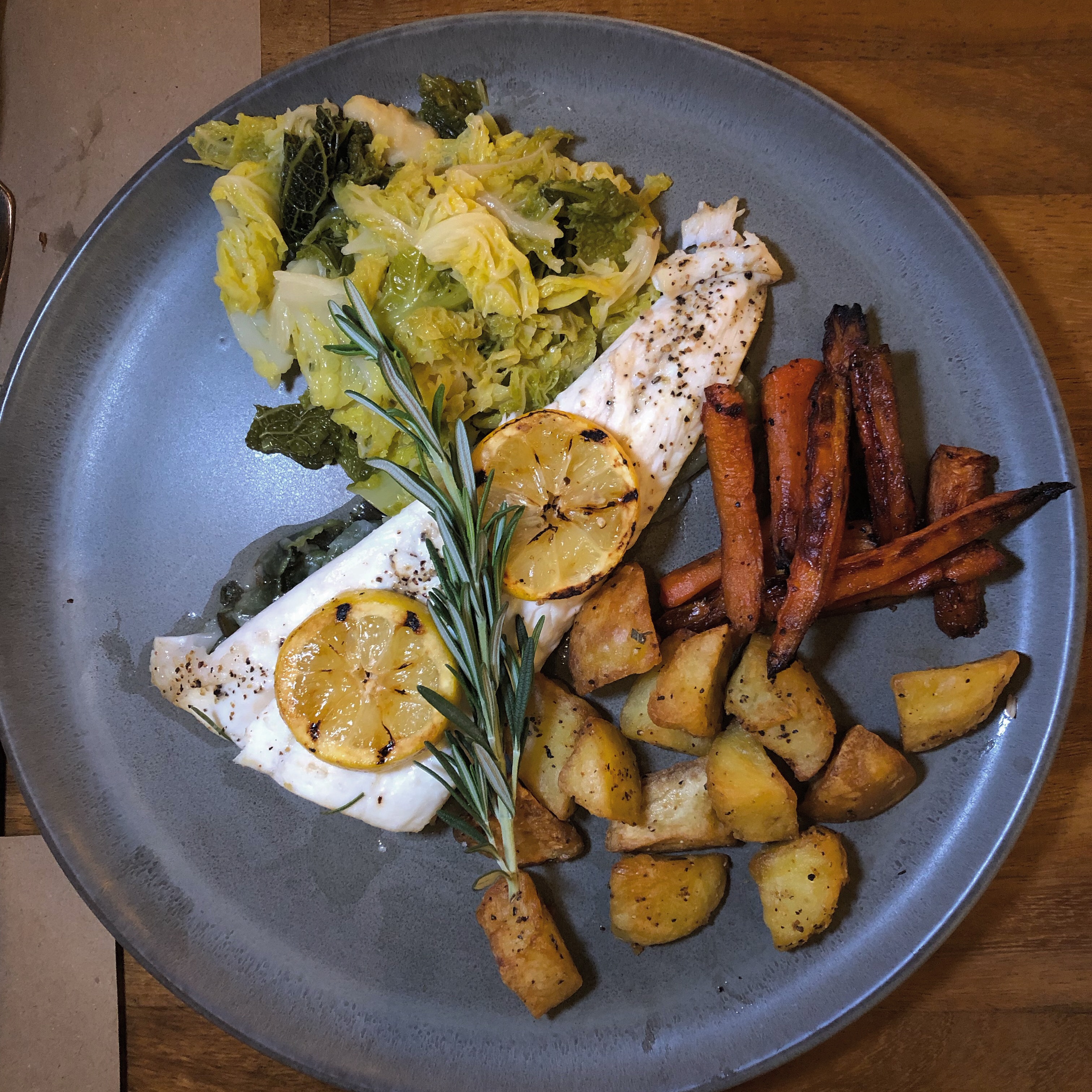 For dessert, guests can choose from a selection of homemade whole pies, tarts and cakes, perfect for sharing.
There's was one dessert that stood out, the Chocolate soup with sponge cake croutons and vanilla ice cream. A unique take on a chocolate fondue, light, airy and mouth-watering good, it's everything we wanted in a dessert and more.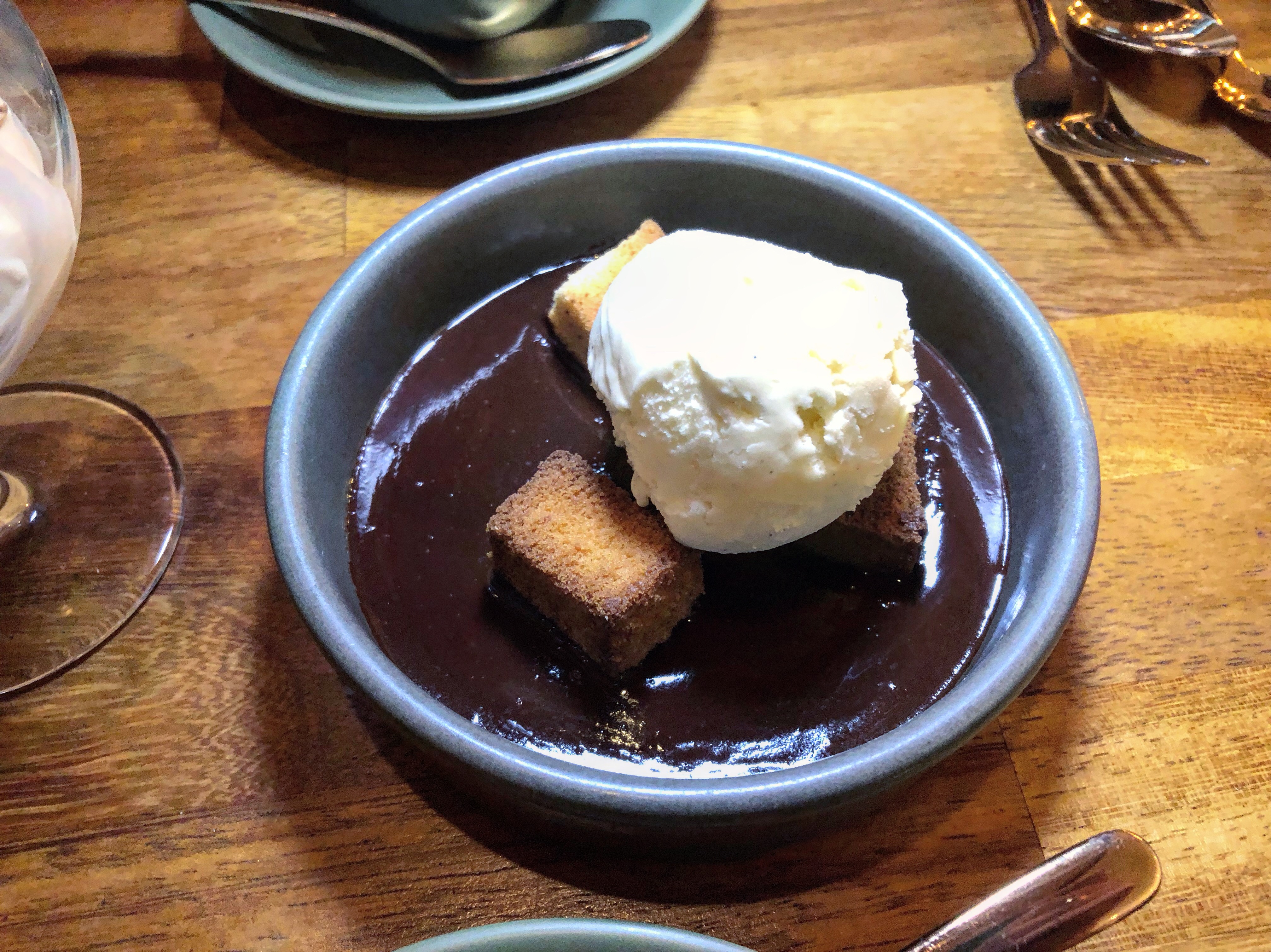 Bucket is a unique, innovative, simple seafood haven in the city combined with beach-club interior and laid-back atmosphere. The friendly staff make you feel at home with great service and delicious food with unforgettable smells.
The restaurant seats 78 in total, including seats at the bar and high tables at the pass looking onto the open kitchen. There is a separate bar area for drinks, offering a selection of signature cocktails as well as seafood bites, including a lobster toasty, squid ink crackers, and a fish-finger sandwich.
The Bucket team have launched 'Oyster Hour', offering £1 oysters every day ‪from 4-7pm on weekdays and ‪4-6pm on weekends with any bottle, jug, cocktail or bucket of beers, what a fantastic deal!
Bucket is open for lunch and dinner, seven days a week, from 12 – 11.30pm Monday – Saturday and 12 – 10.30pm on Sunday.
Instagram: @bucketlondon & Facebook: @bucketlondon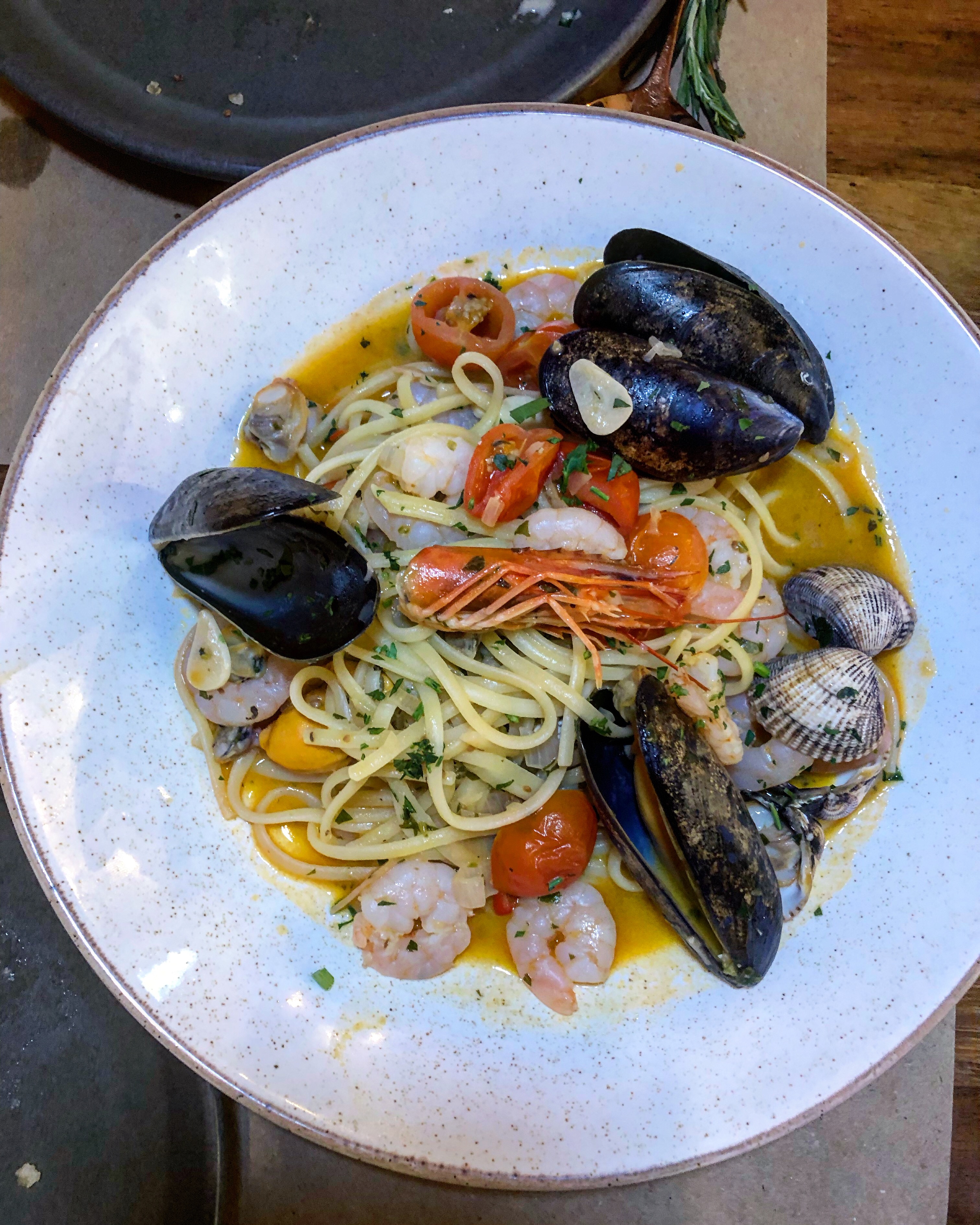 Bookings can be made clicking here or by calling on +44(020)31461156.

A special thank you to Bucket and Luxuria Lifestyle for arranging a seafood feast!
CONTACT DETAILS
A: 107 Westbourne Grove, Notting Hill, London, W2 4UW
E: reservations@bucketrestaurant.com
T: +44 (020)31461156
W: www.bucketrestaurant.com